The
System Settings
are
options
that you can change throughout your game play. If you want to log out or change a setting, press ESC on your keyboard and a System UI Window will pop up.
There are buttons that you can click on: Switch Channel, System Settings, Reset UI, Character Selection, Quit Game and a separate button "Continue".
Switch Channel
Edit
If you would like to switch your channel (reasons can be teleporting to a party dungeon, too crowded on the channel you are on, or just for the fun of it), click on the button and select the channel you would like to change.
System Settings
Edit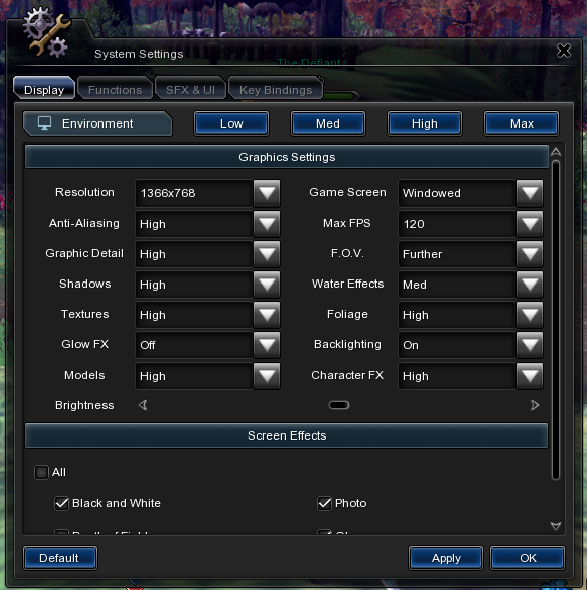 TBA
TBA
Character Selection
Edit
To quit the game of your selected character, you can click on the Character Selection button to switch to another character.
Quit Game
Edit
If you simply want to finish playing the game, click on that button and it will log you out.
Ad blocker interference detected!
Wikia is a free-to-use site that makes money from advertising. We have a modified experience for viewers using ad blockers

Wikia is not accessible if you've made further modifications. Remove the custom ad blocker rule(s) and the page will load as expected.