Nine-Tailed Vixen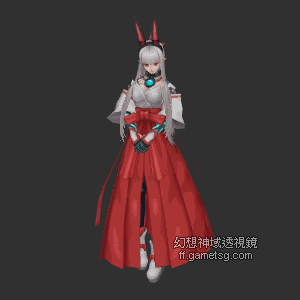 "As a nine-tailed fox spirit, Kotonoha wields powerful and esoteric spells with ease, chanting secret mantras to defend her partner, or applying magical wards that greatly enhance combat prowess. Her keen eyes can pierce illusions to see the reality beneath."
Information about Kotonoha's stats are unavailable.Please do not think it is all 0.
Single Target:
Area of Effect:
Defensive:
Evasive:
Heal:
Support:
Eidolon Info
Edit
1 Star Stats
DMG
CRIT
SPD
HP
DEF
EVA
2 Star Stats
DMG
CRIT
SPD
HP
DEF
EVA
3 Star Stats
DMG
CRIT
SPD
HP
DEF
EVA
Star buffs
Edit
| Star Buff | Name | Effect |
| --- | --- | --- |
| | Sprinter I | Move SPD +5% |
| | Nimbleness I | EVA +5% |
| | Nimbleness II | EVA +10% |
| Icon | Skill Name | Type | Property | Level Limit | Description |
| --- | --- | --- | --- | --- | --- |
| | Slash of Numbing | Attack | | N/A | Kotonoha somersaults backward, spinning out a powerful magic wave that deals Holy damage and decreases the damage enemy deals. |
| | Miracle Drug | Heal | | N/A | Kotonoha releases a wave of vital elements, healing party members and increasing her own speed. |
| | Demonic Enchantment | Buff | | N/A | Kotonoha gathers fell power and brands it as an enchantment on her allies, enabling them to absorb a portion of damage dealt as health. |
Ultimate Skills
Edit
| Icon | Skill Name | Type | Property | Level Limit | Description |
| --- | --- | --- | --- | --- | --- |
| | Holy Blackness | Attack | | N/A | Kotonoha calls upon a mystical energy to banish evil, dealing Holy damage to enemies within range and recovering your own health with the power of foxfire. |
| | Streaming Light | Attack | | N/A | Kotonoha channels her spiritual powers through you, unleashing powerful combo strikes that deal Holy damage to enemies within range and increase your Move SPD. |
| | Enlightening Death | Attack | | N/A | Kotonoha gathers her magical energy and mingles it with your power to attack enemies with spells that causes holy damage and her fox spirit enables you to recover health over time. |
Holy Blackness - Sword and Shield, Cannon, Staff, Katar
Streaming Light - Dual Blades, Harp
Enlightening Death - Dual Axes, Dual Pistols, Magic Book, Bow
Acquirable
Edit
Eidolon's Wish
Edit
Missing: Wishes
This page/article currently needs Wishes.
You can help by adding it.
Kotonoha's Fan Club I
Edit
Item required: Bread Pudding x2
Skills Bonus: DMG+36, SPEED+12, DEF+6
"A fan club for me? Hee hee!"
"Maybe we should distribute gifts to thank everyone?"
"It's true! I like Master most of all."
Kotonoha's Fan Club II
Edit
Item required: Mirabelle Quest Fortune Bag Reward
Skills Bonus: CRIT+14, HP+44, EVA+16
"Ha! Is Master concerned about my fan club? Don't worry - you're the only one with a place in my heart."
"What about this... if you're willing to help me find something, Master would be handsomely rewarded."
"Heehee! I'll disband the fan club, just to prove that you mean the most to me."
Kotonoha's Little Secret
Edit
"Master, I have a teeny little request..."
"My collection is missing something, and I'd like to ask for your help."
"Heehee! This collection is my little secret. Please, don't tell anyone!"
Kotonoha's Silky Skin I
Edit
"The weather's been so arid lately... could Master do me a small favor?"
"This is the formula for my skincare cream. Perhaps you could help me gather the ingredients?"
"-"
Eidolon Conversation
Edit
"Oh yeah, gonna work it!"
"For you, I'll give every ounce of focus I've got!"
"My hands are so sore today. Can you massage them for me?"
"I really appreciate our time together, so I'm happy to make a connection with you."
Non-conversative
Edit
"I wonder if humans and Eidolons can fall in love with each other."
"I admire those who risk their lives to heal others. They are the greatest!"
"The weather is foul, so make sure you bundle up! I don't want you to catch a cold!"
"From now on, you can only summon me. Deal?"
"Did you know the hereos of old wrote the secrets of their mastery in books? If you find them, they could make your skills even stronger."
"Hehe, do you think of me often?"
"I'm really happy to just chat with you. It'll be great if everything could be like this forever..."
"Your favorite Eidolon is me, right?"
"You belong to me! I won't let anyone else have you!"
"You are so good to me. What can I do for you in return?"
Conversative
Edit
Missing: Conversations
This page/article currently needs Conversations.
You can help by adding it.
"I want to know more about Masteries."
"Masteries strengthen skills you have, or give them additional abilities."
"They're like the frosting on the cake of battle techniques!"
"Isn't it hard to walk in such high heels?"
"It doesn't tire me out at all, but it's sweet of you to be concerned."
"Do you like any particular season most?"
"I'll tell you what I don't like - summers!"
"I get so hot and sweaty, I just want to stay indoors all day."
"Is there any food that you especially like?"
"And what better way to wash down my inarizushi than with a hot bottle of sake?"
"How can we find the magic in everyday life?"
"It's really interesting to listen to people's conversations. You can feel like you're experiencing a little silver of their lives."
"Of course, if you dig up something really scandalous, be sure to tell me first!"
"Your ears are so cute... can I touch them?/Can I... touch your ears?"
"If you really have your heart set on touching them, I suppose I'll allow it."
"But you can only touch them for a moment! Any longer and I'd start to feel embarrassed."
"What kind of person would you want to date?/What kind of person do you like?"
"My ideal date would have amazing skills, good looks, and most importantly, they can't let me go hungry."
"Haha, you say I'm being too picky and I'll never find anyone like that?"
"Don't YOU meet all those conditions?"
"We're friends, right?"
"Not just friends! We're friends, partners, confidants, everything!"
"Well, maybe not everything... but darn close to it!"
"What's interesting out there in the world?"
"A... are you saying every day with me isn't magical?"
"*Sniff* I've tried so hard..."
"Is nine tails the most a fox can have?/How many tails can you get?"
"Oh, looks like you've done your homework."
"I got all nine of my tails before I became an Eidolon."
"Why can't I see your tail?/Where's your tail, anyway?"
"Oh, you want to see my tail?"
"Well... I can't let you see it right now. It might count as flashing if I showed you in public."
"Do you like animals?"
"Lamest animal? Dogs, of course. The way they fawn over humans; it's so embarrassing."
"It's hard to believe we noble foxes are distantly related to those canines!"
Or:
"Little fox kits are just the cutest!"
"Their little soft, furry bodies all curled up in a den... it almost makes me want to have kits of my own somedays."
"Tell me the best strategy for facing a powerful enemy."
"I'm all in favor of a two-pronged attack."
"You hit 'em in the front, and I'll zap 'em from behind!"
"What do you know of the Aura Kingdom?"
"I've never been there myself, but I like to think you can take a little bit of heaven with you by keeping a positive attitude."
"What's Aura Kingdom like?"
"Sometimes Uzuriel and Abraxas will tell me about the Aura Kingdom, but I've never been there before."
"If you go there someday, be sure to take me with you!"
Or:
"They say time functions much differently in the Aura Kingdom. It passes very slowly there, and nothing ages."
"It sounds pretty profound, like contemplating my rock garden!"
"Do you know Tsubaki?"
"Wellllll, the name sounds familiar, now that I think about it."
"I think I've heard of her somewhere before, but I just don't know when. *snicker*"
Or:
"Is she a friend of yours?"
"She sounds adorable... maybe second to me."
"I heard that you're related to Tsubaki."
"Ohhhhh, Tsubaki?"
"Never heard of her... tee-hee..."
"What secrets can you tell me about other Eidolons?/Dish me up some real dirt on the other Eidolons!"
"Bel-Chandra does a beautiful, mesmerizing dance that totally locks your eyes on her."
"Maybe I should get some tips from her, then try out my new dance on you."
Or:
"I heard Yarnaros can fly faster than the speed of sound."
"If he yells something as he flies, does it only catch up to him later?"
Or:
"Aelius has many talents you wouldn't expect someone like him to have - like music!"
"But he always gives me a weird vibe, covering up his face like that. What has he got to hide?"
"Can you tell me about that blue ornament you wear?"
"Ahem... my eyes are up here."
Kotonoha is based on Tamamo-no-Mae, a legendary figure in Japanese mythology.
She likes inari sushi and soy tofu.
Alternative Names
Edit
Navigation
Edit
Starter
Available

• • • • • • • • • • • •
• • • • • • • • • • • •
• • • • • • • • •

Special
Unreleased

• • • • • • • Freya • Zashiki Warashi • Muse • Snow White • Tyr
25 messages

89.210.139.198 wrote:t woah it just puted it there. Anyways to get an eidolon you need a key of gaia. To obtain that either mix 10 key fragme...

where and how can you get a key fragment or eidilon fragment !! newbie here !!

3 messages

sometimes you won't get to have that fragment. You could just get her but I don't know how.

thread closed!!