Dragon Tail and Dragon Scale

Binds on Equip.
Character Level 75 and Above
Durability 100 / 100

DMG +30028
DEF +726
HP +3152
DEF +465
DMG +6% for Sword and Shield Weapon
"Phalanx" effect duration +5 sec

No Secret Stones have been inlaid.

Unenchanted

Fortification +9: Max HP +1%
Fortification +15: ACC +2%
Fortification +18: DMG +1%
DEF +1%
Fortification +20: DMG +2%
Max HP +2%
DEF +2%
ACC +4%
Fortification +25: DMG +3%
DEF +3%
EVA +2%
Fortification +30: DMG +3%
Max HP +3%
DEF +2%
ACC +4%

"This sword and shield set was refined from the scales of the violent Dark Dragonic. It has the power to kill enormous dragons, and it seems to relish doing so, quivering with delight whenever it scores a kill."
Next Sword/Shield
Edit
Coming soon™.
Sky Tower floor 21-25 from the grand chest as drop.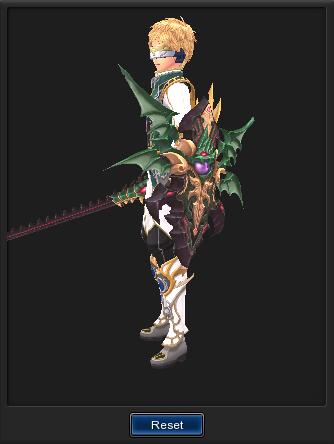 Ad blocker interference detected!
Wikia is a free-to-use site that makes money from advertising. We have a modified experience for viewers using ad blockers

Wikia is not accessible if you've made further modifications. Remove the custom ad blocker rule(s) and the page will load as expected.