Empress of Torment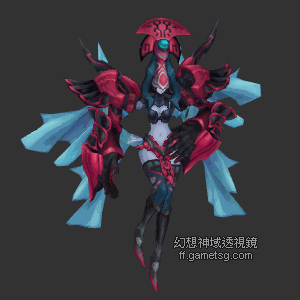 "Bel-Chandra is proficient in all of the world of dance. Whether happy or sad at the time, she always makes everyone engrossed in her wonderful dancing. Known throughout Pandemonium as the Empress of Torment, Bel-Chandra harnesses fearful magic that wracks the bodies of her enemies in terrible agony. Drawn to the hidden darkness in mortals' hearts, she whispers emboldening words, encouraging mercilessness in battle."
Information about Bel-Chandra's stats are unavailable. Please do not think it is all 0.
Single Target:
Area of Effect:
Defensive:
Evasive:
Heal:
Support:
Eidolon Info
Edit
1 Star Stats
DMG
CRIT
SPD
HP
DEF
EVA
2 Star Stats
DMG
CRIT
SPD
HP
DEF
EVA
3 Star Stats
DMG
CRIT
SPD
HP
DEF
EVA
Star buffs
Edit
| Star Buff | Name | Effect |
| --- | --- | --- |
| | Speed of Sound I | Normal attack speed +25% |
| | Hot Blooded I | CRIT +5% |
| | Hot Blooded II | CRIT +10% |
| Icon | Skill Name | Type | Property | Level Limit | Description |
| --- | --- | --- | --- | --- | --- |
| | Dance of Great Lightning | Attack | | N/A | Bel-Chandra opens her third eye, calling down a bolt of lightning, then swiftly charges forward to deal heavy Lightning damage to the enemy. |
| | Shocking Dance | Attack | | N/A | Bel-Chandra opens her third eye, summoning a salvo of powerful lightning bolts to hammer the enemy, also increasing the party's CRIT rate and CRIT damage. |
| | Dance of the Conduit | Attack | | N/A | Bel-Chandra performs a breathtaking dance before the enemy. The thunderbolts that spring from her form lash out to deal Lightning damage and decrease the enemy's EVA. |
Ultimate Skills
Edit
| Icon | Skill Name | Type | Property | Level Limit | Description |
| --- | --- | --- | --- | --- | --- |
| | Sorrowful Tandava | Attack | | N/A | Bel-Chandra sorrowfully dances an exotic Tandava with you and cause the enemy electric damage which also destroys the enemy's armor. |
| | Dance of the Beyond | Attack | | N/A | Bel-Chandra twirls and gyrates, bridging for a moment the realms of Terra and Pandemonium. A sharp bolt from the netherworld flies forth to deal Lightning damage to enemies and additional damage over time. |
| | Melancholy Tandava | Attack | | N/A | Bel-Chandra melancholily dances a contemporary Tandava with you and cause the enemy electric damage which also locks down the enemy's movement decreasing evasion. |
Sorrowful Tandava - Sword and Shield, Cannon, Harp
Dance of the Beyond - Dual Blades, Grimoire, Katar
Melancholy Tandava - Dual Axes, Dual Pistols, Staff, Bow
Acquirable
Edit
Eidolon's Wish
Edit
Bel-Chandra's Beauty Bar I
Edit
Item required: Red Leech x2
Skills Bonus: DMG +36, SPEED +12, DEF +6
"Want to know the secret of my beautiful figure? Why, exercise and dancing, of course!"
"However, to get REALLY great results, I use a special beauty cream. It requires very particular ingredients..."
"Wonderful! With these ingredients, even a Cyclops could have a body like mine! Haha!"
Bel-Chandra's Beauty Bar II
Edit
"Dancing can help keep you in shape, but if you really want to be perfect..."
"You need to watch what you eat! And I have just the recipes..."
"And the last step is to eat it ALL! What, why aren't you eating? Aren't you hungry?"
Bel-Chandra's Beauty Bar III
Edit
"To be a truly elegant dancer, you need to accessorize!"
"Here, get me all of these items! I'll need time to pick out the perfect one..."
"-"
Eidolon Conversation
Edit
Missing: Conversations
This page/article currently needs Conversations.
You can help by adding it.
"Establishing a link is a simple matter for an Empress. Stand back and watch me perform."
"You should be honored that an Empress is connecting on your behalf."
"Establishing a connection requires great focus. Do not disturb my concentration."
"I'm- I'm not breathing heavily because it's difficult to establish a connection. What nonsense!"
Non-conversative
Edit
"When fortifying lv.28+ weapons to 20, something amazing will happen. Go try it!"
"What's the point of joining a Guild? You have to follow orders and pretend to be a decent person... that's definitely not my style!"
"If you can't keep up with me in battle, I may just leave you behind."
"Looks like you need someone to protect you. When will you be able to stand on your own two feet?"
"It's only natural for you to be good to me. After all, who else would you be good to?"
"You just go ahead and fight that nasty monster over there. I'll help out if I feel like it."
"Hehe, I didn't expect you to be that useful. I'm kinda impressed."
"You should be honored that you can fight beside me!"
"I must be the most beautiful Eidolon... Do you think so? Hint: the correct answer is, "Yes, of course you are!""
"You're so cute. Never change!"
Conversative
Edit
What's the secret of your third eye?
"When I open my third eye, I can call down mighty thunder from the sky, racking enemies with pain."
"Be glad that I wink with it at others, and not at you."
"Tell me more about your cool third eye."
"My third eye is the focal point of my power. Even in Pandemonium, its destructive potential is feared."
"Do you know any secrets regarding Elemental Symbols?"
"These crystals, each inscribed with a symbol for one of the eight elements, contain extraordinary power - for those who know how to extract that power."
Tell me the lore of the Secret Stones.
"You may reap a substantial harvest of EXP from Energy Secret Stones, so do not cast them away like a fool."
What do you think of Terra?
"After I win the undying love of all Terra with my dances,"
"I will use this realm as a base from which to achieve renown in all worlds."
"Let's talk about your unique fashion sense."
"My armor is made of an alloy found only in the realm of spirits. It cannot be compared to Terra's menial metals."
"What should I do when I face strong enemies?"
"When I meet a foe who dares to defy me, I take great pains to ensure they suffer for it."
"As their body writhes in pain, they will have just enough awareness to realize the mistake they have made."
"How'd you come to have blue skin?"
"Are you interested in acquiring my unique complexion? If you add more spiders to your diet..."
"What's your secret to having such a toned body?"
"Your request is sincere, but I am unsure whether your human body is prepared for a Pandemonian weight management plan."
"Tell me some tips for looking fabulous like you."
"Regular exercise is the key. Even kings grow weak if they make the throne their nest."
"By the look of things, you could stand to lay off the cake yourself..."
Or:
"Being a spirit has its benefits, like not getting fat from this realm's food."
"If the world were to end, I might lament the loss of your chocolate confections."
"What is your favorite thing to drink?"
"I enjoy bitter and spicy drinks; drinks with pungent aromas."
"Sweet drinks do nothing to me."
"What do you do in your free time?/What's your favorite leisure activity?"
"I seek out weaklings and etch into them, understanding how pitiful they are."
"Do you have a dream?"
"Need you even ask? I wish for all to bow before the peerless beauty of my dance."
"I want to know secrets about other Eidolons/Can you tell me something interesting about other Eidolons?"
"I have heard of a trickster sorceress named Kotonoha who is able to use strange magic to quickly restore one's life."
"I do not yet understand the workings of her art, but I can appreciate its skill."
Bel-chandra is based on Shiva, who is one of the main deities of Hinduism.
Alternative Names
Edit
Navigation
Edit
Starter
Available

• • • • • • • • • • • •
• • • • • • • • • • • •
• • • • • • • • •

Special
Unreleased

• • • • • • • Freya • Zashiki Warashi • Muse • Snow White • Tyr