Wiki News

Discord Channel! - 12 December 2016

The wiki has now a Discord channel! Join if you want to discuss with us directly.

Costume Collaboration Album! - 10 July 2016

Check out cross-over costumes between various franchises and Aura Kingdom here!

Eidolon Wallpapers! - 15 April 2016

With X-Legend spreading high quality wallpapers of the Eidolons, we have collected them on our wallpaper page! Check them out!

We need more editors! - 11 March 2015

Aura Kingdom Wiki had suffered a lack of editors, and we would like to regain control by expanding articles and creating new ones to catch up with the current version of Aura Kingdom. You can contribute anonymously or create a Wikia account, your choice. We need every help there is!

New domain name - 22 July 2014

We have moved to a new domain name from aura-kingdom to aurakingdom. Our old url will now redirect to the new one, and we no longer need to type a hyphen in the domain name. The former Wikia under aurakingdom has been merged with us, so there is now only one Aura Kingdom Wikia. For more information, see Thread:7977.

Site changes - 11 July 2014

Main page, background, and several other templates have been updated to fit the theme. Let us know what you think on the forums!

Monobook supported - 15 June 2014

Aura Kingdom supports the Monobook theme! You are free to use this skin if you want to. Here's a preview of the Monobook skin. To change it, access your preferences, go to the "Appearance" section, find "Layout", and choose Monobook.

Manual of Style - 14 June 2014

A Manual of Style has been written! If you are interested in making articles look polished and absolutely amazing, be sure to read our Manual of Style!

Featured article - 14 June 2014

Want a high-quality article to be featured on the main page? Nominate an article on our new discussion board! Read the requirements for nominations here.

Main page redesign - 14 June 2014

The main page went through a redesign!

Community corner update - 2 June 2014

The community corner has been updated!

Bulletin Board

The bulletin board is a list of tasks or projects to be accomplished around the wiki. If you are willing to help out and are not sure where to start, you can check this bulletin board for projects that are in progress. Members of the wiki can add onto this bulletin board, or remove when the task is completed or no longer necessary.
Projects
Tasks

Items database, format

Foods/Drinks
Weapons/Equipment
Costumes
Profession: Fish, Archaeology, Gathering, Duel Card, etc.
Quest related: Main quest, daily quest, etc.

Locations database: world fields, instances, etc.
Quests database
Achievements database
Monsters database, format
Skills database
NPC database
Article revisions: Manual of Style compliance, proofreading

Featured Article
This month's featured article is Navea. Suggest a featured article!
---
"
A bastion of culture and trade, Navea is a place of gathering. No matter what happens beyond its walls, Navea will remain a sacred refuge.
"

— Description
A hallowed city and a gathering place for all races, Navea is a location in the world of Terra, located in South Midgard.
Here, Grand Bishop Belenus and other members discuss political matters in the Church. Regardless of the calamities occurring outside the city walls, Navea remains a sacred refuge and beacon of hope for all people.

Featured Guild
This month's featured guild is...
---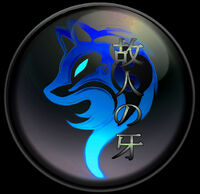 "
THe CurE fOR SaNiTY aNd SaNCtuAry fOr thE MadNEsS
"
KojinNoKiba is an active guild in Phoenix with over 70 members, their main channel being Ch05 and their establishment unknown.
One main rule they have is that members must be active in the guild. This means talking in guild chat, contributing to events and attending events. Also, making sure to care for each other and to be kind as well.

Helping Out
Want to help out Aura Kingdom Wiki?
Before you start...
Adding some content...

Poll
Which is your favorite map in South Midgard?
A new poll will appear by the start of each month. Previous polls.

Guild
Welcome to our Guild database. We help provide guilds with their own respective guild pages to allow for more publicity. You may create your guild page by using the form below.

Before you create a guild page, please make sure you abide to our guild policy page. This is to ensure proper titling, formatting, and appropriateness.

Without further ado, you can begin creating your guild page. Note: all guild pages must use the prefix Guild: to be acceptable on the wiki. The form below will automatically add the prefix.

Info
Release Date
Founder's Beta: December 16th, 2013
Closed Beta: December 23rd, 2013
Stress Test: December 31st, 2013
Open Beta: January 6th, 2014
Genre
MMORPG, Fantasy
Languages
Taiwanese, Hong Kong Chinese,
Japanese, English, French
Developer
X-Legend
PC
Windows XP, Windows Vista, Windows 7
(32bit/64bit), Windows 8
Price
Free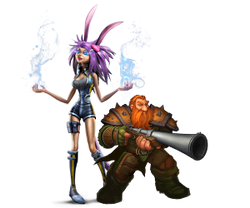 MMO Games
Go to these sites for info or for help with your own wiki!
Aion • Aura Kingdom • Battlestar Galactica Online • City of Titans • DC Universe Online • Diep.io • Disney's Toontown Online • Dragomon Hunter • Dragon's Prophet • Dragon Nest SEA • Echo of Soul • EVE Online • Fallen Earth • Final Fantasy • MapleStory • Marvel Heroes • Ragnarok Online • Revelation Online • ROBLOX • RuneScape • Skyforge • Star Wars: The Old Republic • TERA • Tibia • Toontown Rewritten • World of Warcraft
Want your community included? See how!

Ad blocker interference detected!
Wikia is a free-to-use site that makes money from advertising. We have a modified experience for viewers using ad blockers

Wikia is not accessible if you've made further modifications. Remove the custom ad blocker rule(s) and the page will load as expected.